Owner-operated recruitment agency based in Berlin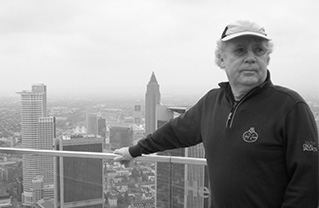 O'Farrell Recruitment
Founded in 1998
Based in Berlin
Owner: Brian O'Farrell
Top jobs, top companies, top personnel. And Brian O'Farrell who knows how to bring these together. For over 20 years O'Farrell Recruitment has been the top address in all of Europe for the placement of qualified personnel. The strength of O'Farrell Recruitment: the attention and personal assistance we give our international employers and job applicants.
"Only he who knows his clients well can also inspire them."
One needs to know his clients well in order to be able to inspire them. This is why O'Farrell Recruitment pays the highest attention to the maintenance of their business network which comprises not only top international businesses but also medium-sized businesses from all sectors. Brian O'Farrell keeps in personal contact with all of these and as a result can best accommodate client requirements. All candidates looking for a professional position abroad also benefit. O'Farrell Recruitment places foreign applicants in Germany and German applicants abroad.
"Looking beyond the horizon is our passion."
International personnel expand horizons. Brian O'Farrell knows this from personal experience. Born in Ireland, he lived and worked in France, Canada and Italy before settling in Berlin. In 1998 he founded O'Farrell Recruitment, initially specialising on the flourishing Irish market. Today O'Farrell Recruitment is a prestigious recruitment agency, notable for an extensive database of international professionals and impressive business contacts from many countries.