The best international personnel for the growth of your business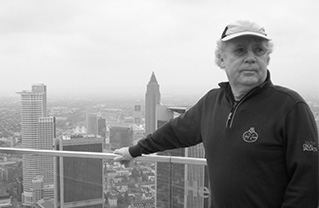 O'Farrell Recruitment
Founded in 1998
Based in Berlin
Owner: Brian O'Farrell
Accessing a pool of qualified personnel is a pivotal element in fostering the competitiveness of any business. When seeking top-tier professionals, the search often hits a ceiling within one's own country. Broaden your horizons with O'Farrell Recruitment, your gateway to discovering skilled staff on the international labor market.
Multilingual Expertise Across All Sectors
O'Farrell Recruitment specializes in connecting you with the personnel your business needs. Our focus extends to IT professionals, software developers, and experts from the Data Center and Renewable Energy sectors. Utilizing your specific criteria, we scour our extensive Europe-wide personnel database to identify individuals whose personalities and qualifications align seamlessly with your business objectives. Prior to placement, we ensure a thorough understanding of our candidates, presenting you with comprehensive applications for your consideration.
Tailored Service for Your Unique Requirements
Our commitment is to optimize our services until they perfectly align with your needs. We invest time in understanding your business, enabling us to provide a bespoke service that caters to your distinct requirements. Offering sector-specific advice, we consistently receive applications from professionals in IT, Data Center, Engineering, Renewable Energy, and various STEM fields.
Partner with O'Farrell Recruitment to transcend geographical boundaries and access a world of talent that propels your business towards unprecedented growth.